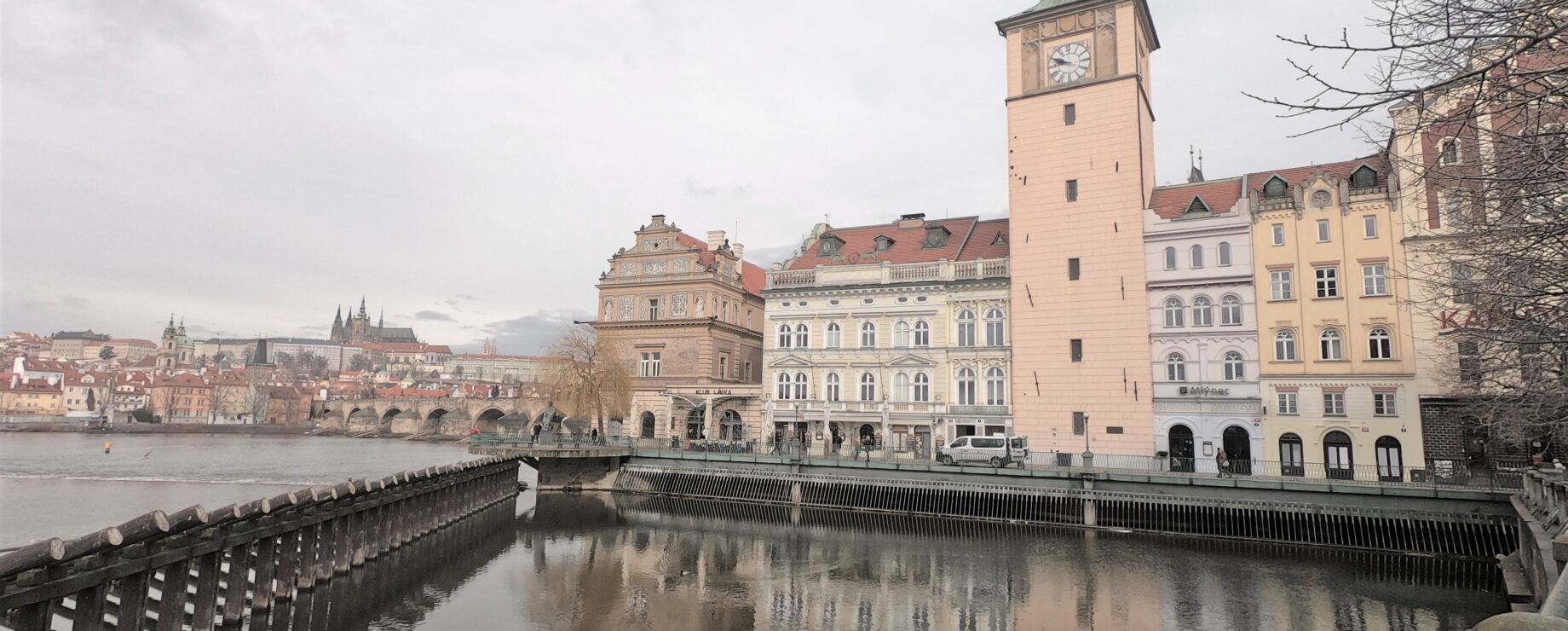 Novotného lávka
If one goes further along the embankment, one will arrive at Novotného lávka (Novotný-Steg or Novotný's Footbridge) where the next part of Description of a Struggle.
As far as the said "distant coffee house" is concerned, if we stick to the text, it will most probably be the Café Bellevue, which was constructed in 1895 in the Dutch style (red bricks and yellow-framed windows). After the Velvet Revolution it re-opened under its old name as a wine bar and restaurant.
---
This guided walk is a part of the "Democracy on the Brink. Historical lessons from the late 1930s" project supported by the Europe for Citizens programme of the European Union.
Další místa na téma "A literary walk through Kafka's Prague on the trail of his story Description of a Struggle"