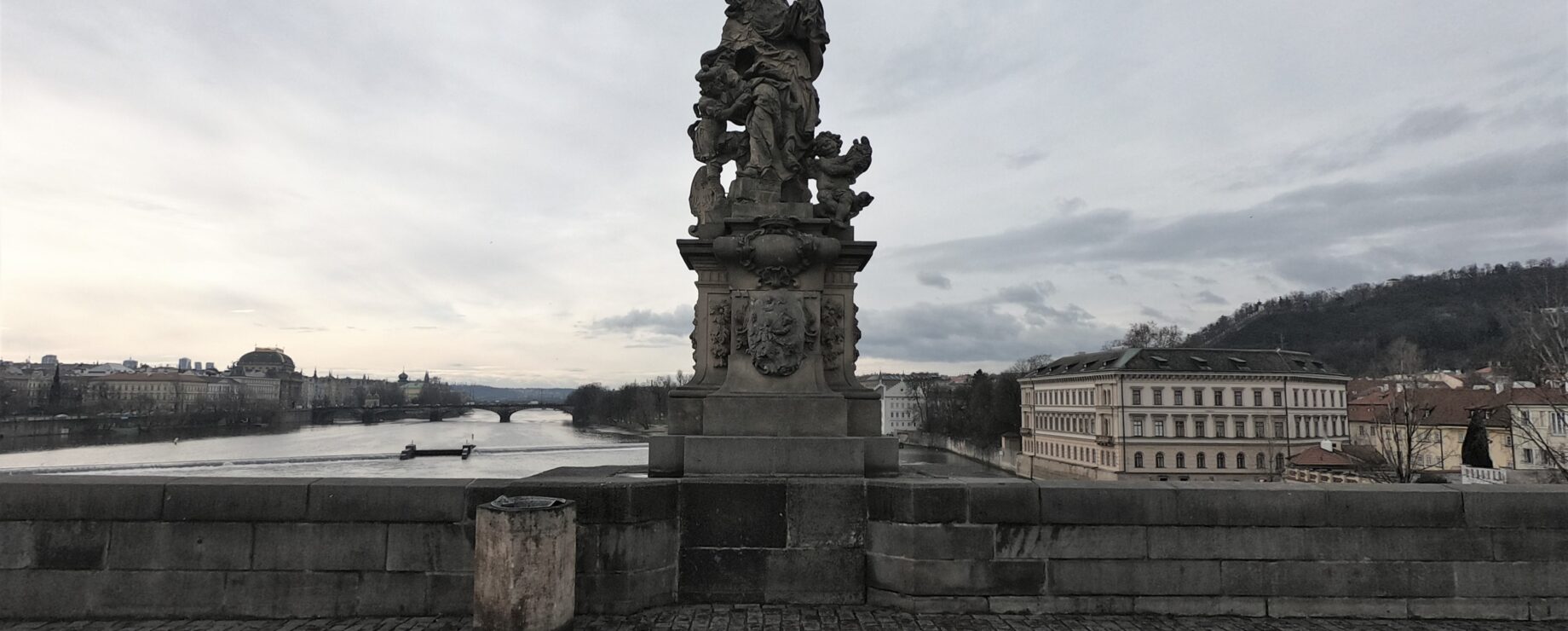 Statue of St. Ludmila on Charles Bridge
The author of this statue is Matyáš Braun (it was completed in 1730). It was subsequently placed on Charles Bridge in 1784. It represents the grandmother of the Czech patron saint, Saint Wenceslas, who was canonised in 1729. For The Description of a Struggle (Beschreibung eines Kampfes) this statue forms an important watershed. As soon as both main protagonists have passed this sculpture, the narrative loses its prevailing realistic character and becomes a dreamlike impression which was so typical of Prague's literati. We can find a similar way of narration in Neruda's story What did the Moon Say from Arabeskyfor instance, in which the narrator comes to Charles Bridge for nine nights, in order to allow the moon to tell of what he saw and experienced when he was sailing over Prague. In a similar fashion Kafka's narrator also appeals to the moon:
It is no coincidence that the narrator found solid ground under his feet by the fifth statue. On 4th September 1890 a flood had severely damaged Charles Bridge, two pillars suffering damage and some statues fell into the water. Although Charles Bridge was repaired in 1892, the place occupied by the statues remained vacant. The statues were only returned to their place in 1913, i.e. several years after Kafka's stories were completed. Therefore, it may be assumed that, when Kafka wrote his text, the gap between statues gaped at him, precisely in the very place where they once stood.
---
This guided walk is a part of the "Democracy on the Brink. Historical lessons from the late 1930s" project supported by the Europe for Citizens programme of the European Union.
Další místa na téma "A literary walk through Kafka's Prague on the trail of his story Description of a Struggle"