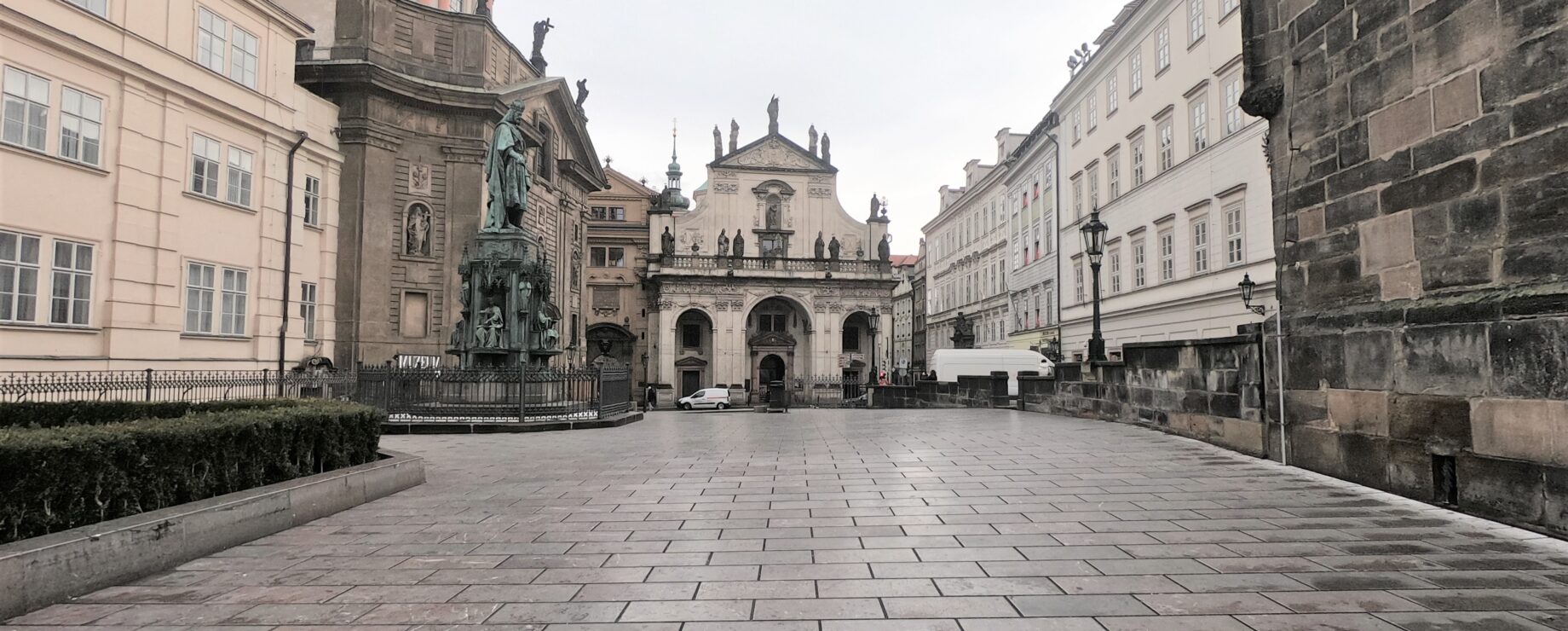 Square of the Order of the Knights of the Cross with a Red Star or Kreuzherrenplatz
(Kreuzherrenplatz)
This small square is bordered to the east by the Church of the Most Holy Saviour which was built during the years 1578–1659. This church (or rather its arcade) is also mentioned in Description of a Struggle, where it is simply called the "Seminary Church" (Seminarkirche), as it was commonly referred to by Prague's Germans. On the north side of the square is the Church of Saint Francis Seraph of Assisi of the Order of the Knights of the Cross with a Red Star which was built between the years 1679 and 1688 following the example of Saint Peter's in Rome. This church is also mentioned the in Kafka's story. And finally Kafka speaks of Charles Street, in particular of the wine bar U Kostků where the house U Zlatého stromu – the Golden Tree (Karlova 6) was to be found, and where today is a hotel of the same name.
---
This guided walk is a part of the "Democracy on the Brink. Historical lessons from the late 1930s" project supported by the Europe for Citizens programme of the European Union.
Další místa na téma "A literary walk through Kafka's Prague on the trail of his story Description of a Struggle"