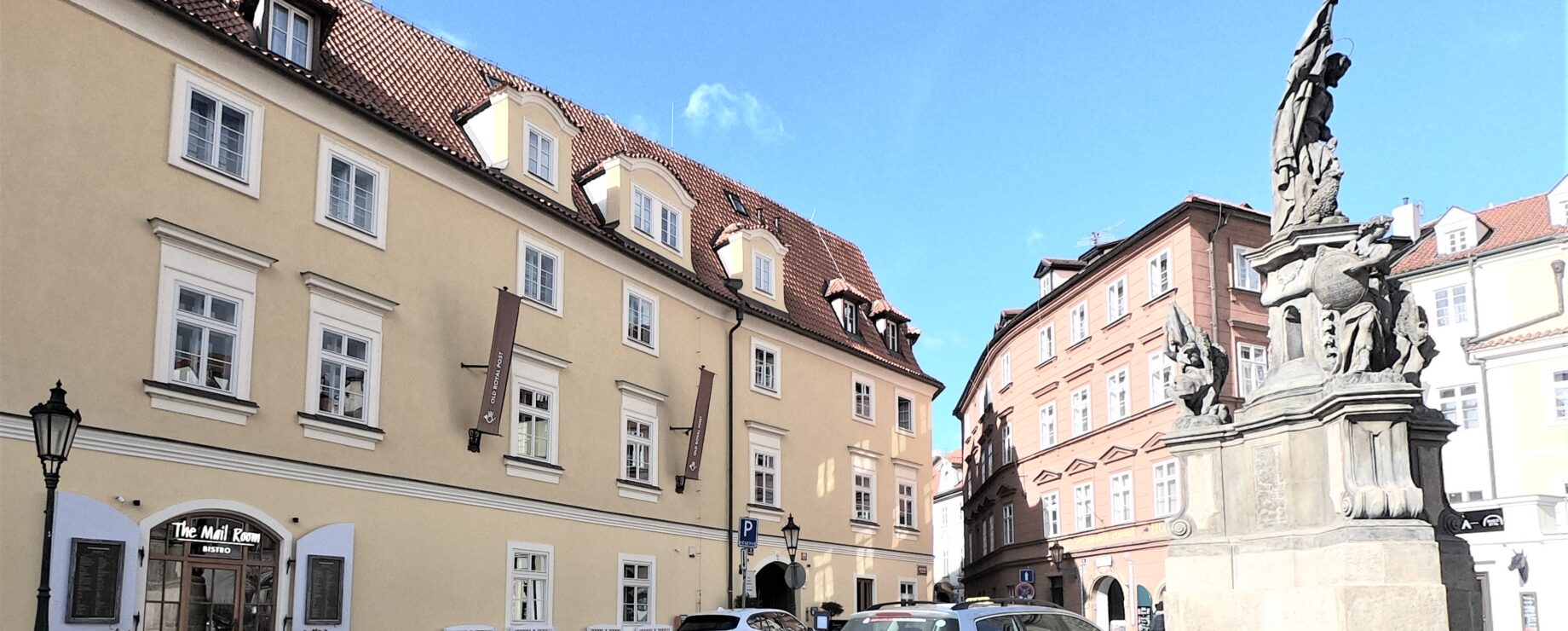 Former Hotel " Zur alten Post"
(The Old Post Office)
And from his hiding place Jarda notices how the girls disappear into the "Old Post Office", whose façade is partly hidden by the statue of Jan Nepomuk, made by Ferdinand Maxmilian Brokoff in 1715. As the main Prague post office of the Habsburg monarchy, in the eighteenth century the building's façade was painted an imperial yellow, which is the shade that has been preserved to this day. Before the First World War it was home to a well-known bordello.
With the passing of time Jarda becomes the girls' pimp, who, like an all-powerful master over the fate of his women, acts completely heartlessly, finally contracting a sexually-transmitted disease and coming into conflict with the law. Later, after he finds himself more and more excluded from society, and with only one of his girls remaining – a girl whom he treats with affection and whom he wishes to marry. However, he does not have the money to realise this decision, so he decides to steal from his father, but the housekeeper walks in on him and Jarda hangs himself.
---
This guided walk is a part of the "Democracy on the Brink. Historical lessons from the late 1930s" project supported by the Europe for Citizens programme of the European Union.
Další místa na téma "A literary walk through Kafka's Prague on the trail of his story Description of a Struggle"