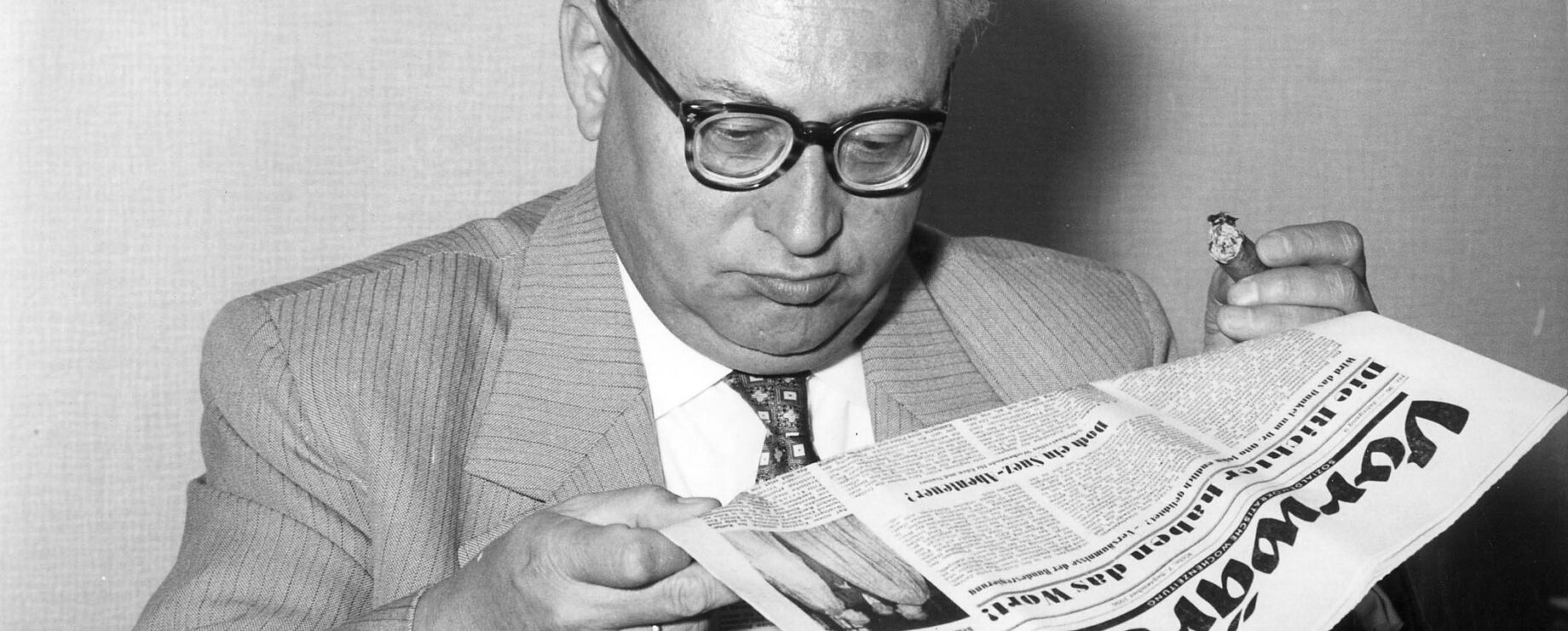 Erich Ollemhauer
Erich Ollenhauer, a member of the exile leadership of the German Social Democrats, lived in exile in the Prague suburb of Dejvice from 1933 to 1938. Ollenhauer joined the Socialist Workers' Youth when he was fifteen, later becoming the organisation's chairman. In 1933 he was elected to the SPD leadership as its youngest member. After the Nazis seized power he fled in May 1933, together with the then chairman of the party, Otto Wels, and Hans Vogel into exile in Prague. Together they built up the exile leadership of the party. In 1938 he emigrated to Paris, and then in 1940 went on to London. On returning to Germany in 1946 he was elected the first deputy chairman of the SPD under the leadership of Kurt Schumacher at the SPD's first postwar conference in the western zones. Six years later, after Schumacher's death, he became chairman of the party and his party faction. Erich Ollenhauer died in December 1963. In 1977 the headquarters of the SPD in Bonn was named after him.
Historian Mike Schmeitzner about Erichu Ollenhauerovi:
Autor: Lea Calmano
Foto: Archiv sociální demokracie, Friedrich-Ebert-Stiftung
Další místa na téma "SoPaDe"